Participate in the 2021 China New Detergent Product Development Conference with Polyva
by:POLYVA
32870 browse
Time required for reading:7分钟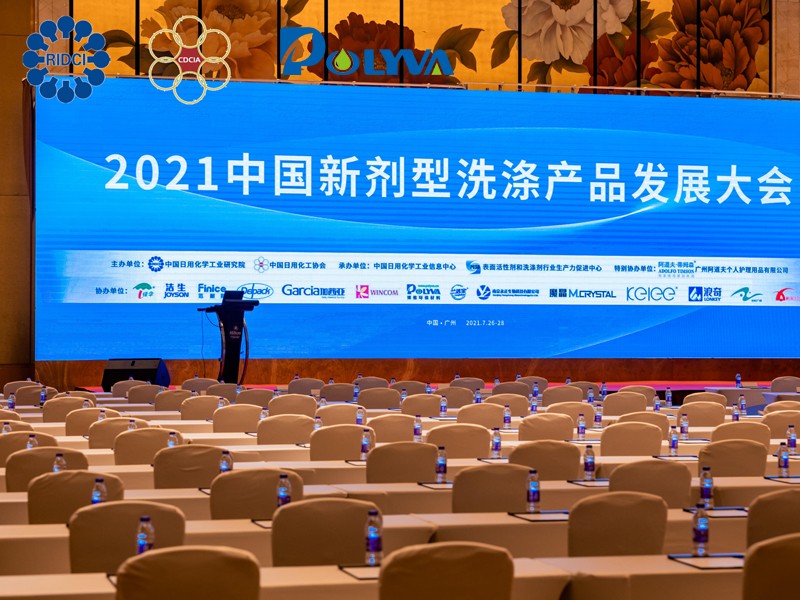 The 2021 China New Detergent Product Development Conference
Sponsored by China Daily Chemical Industry Research Institute and China Daily Chemical Industry Association, and hosted by China Daily Chemical Industry Information Center and Surfactant and Detergent Industry Productivity Promotion Center, the "2021 China New Dosage Detergent Product Development Conference" was held at Wanfu Hilton Hotel, Guangzhou, Guangdong Province from July 26 to 28, 2021.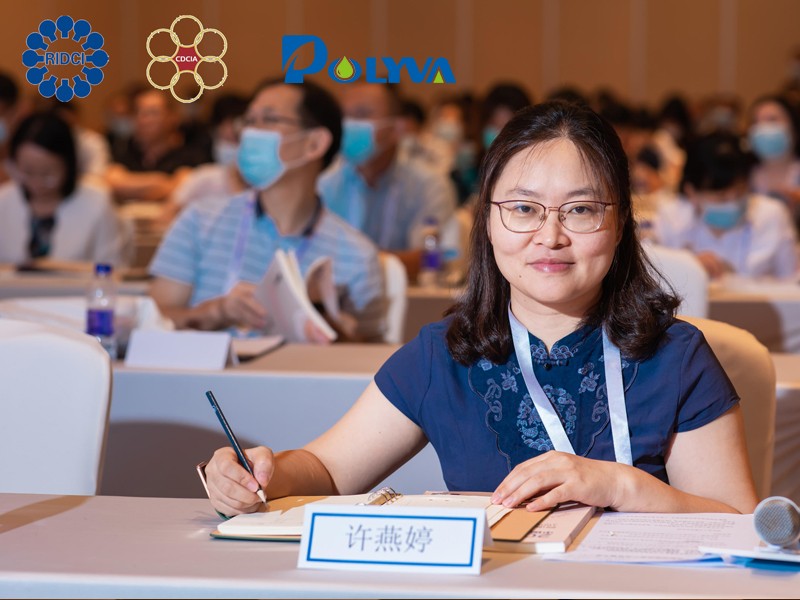 Ms. Xu Yanting, Executive Chairman of China New Detergent Product Development Conference and Deputy General Manager of Polyva Group, attended the meeting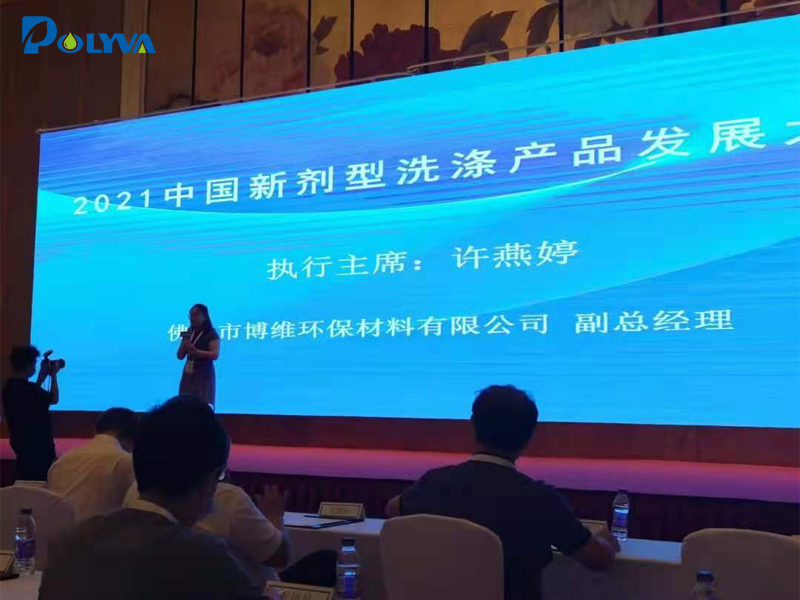 Ms. Xu is making a report on "Visible functions, laundry gel beads 3.0"
The conference will focus on new dosage products in my country's detergent industry, including laundry gel beads, microcapsule laundry detergent, laundry tablets, hand washing beads, dishwashing detergents, and launch technological innovation, product development, raw material formulations, market promotion, brand building, etc. discussion. And focused on extensive discussions and in-depth exchanges on the future development trend of new dosage-type detergent products in my country, which attracted many well-known enterprises, experts and scholars in the industry to sign up.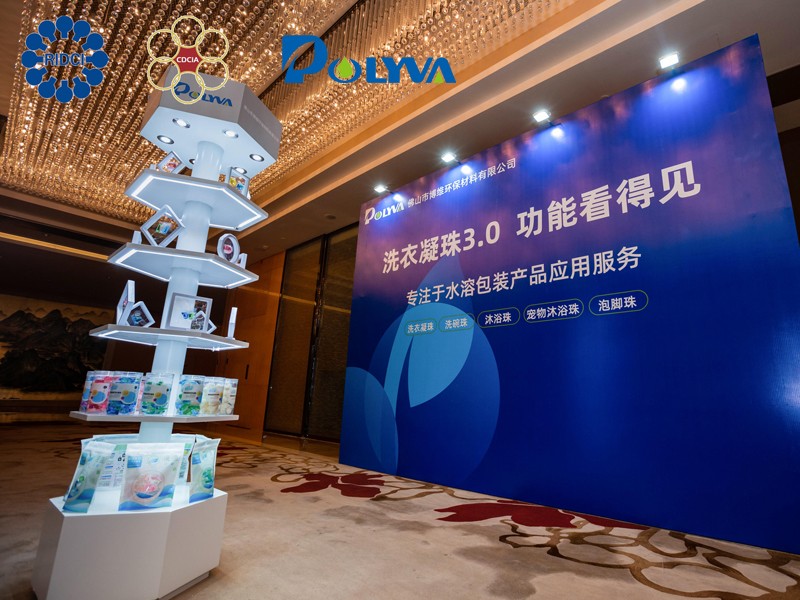 The booth of Polyva
A dazzling array of new products on the Polyva booth
The conference will also exhibit on-site new technologies and new products of new dosage-type detergent products at home and abroad. Among them, Polyva took "visible function" as the theme and brought a variety of third-generation products (laundry beads 3.0) to attend the meeting. The pods products displayed by Polyva this time include laundry pods, pet bath beads, and dishwashing pods. pods with multiple functions, such as pods, foot-foaming pods, etc.; Polyva products attract everyone's attention with unique shapes and visual functions; Polyva's multi-cavity laundry pods can provide "precision care" for clothes, and thoroughly Solve the pain points of traditional products that are fragrant, difficult to add fragrance and cannot last for a long time, and bring consumers a good olfactory experience.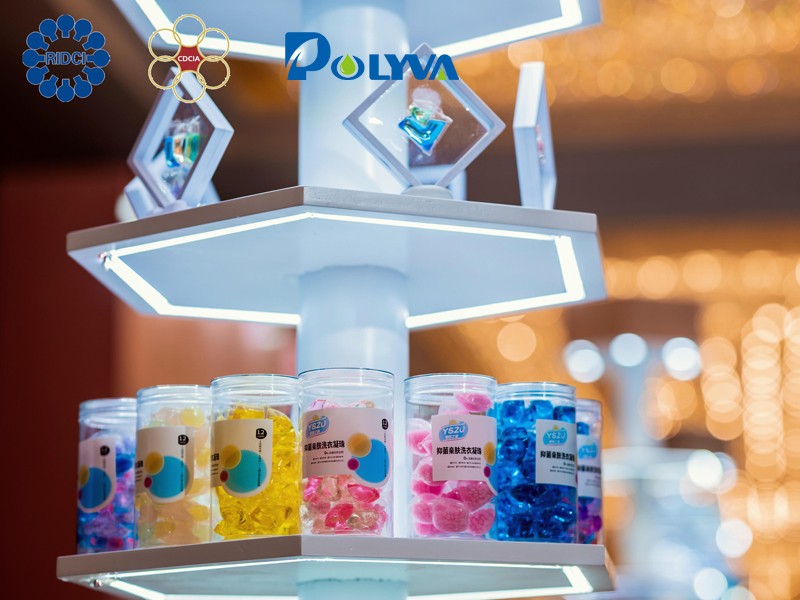 Polvya laundry pods series products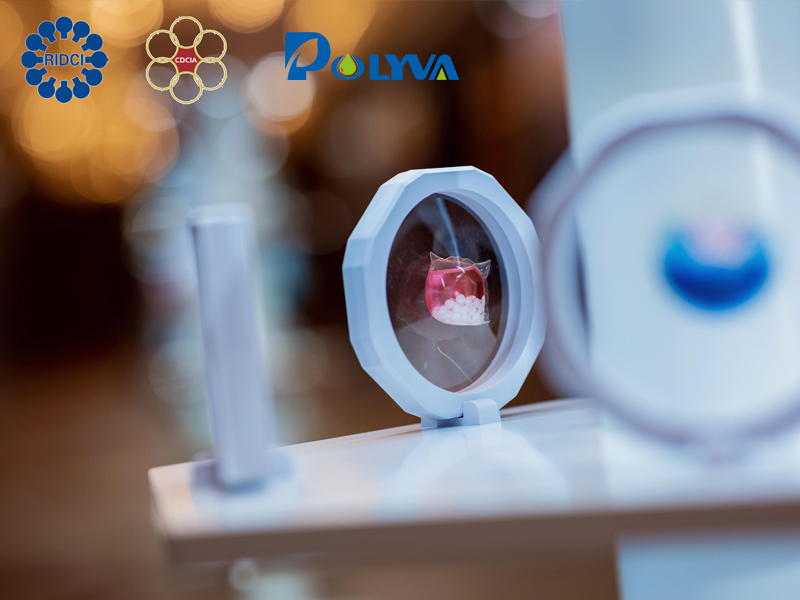 Shaking Pods on Polyva's Booth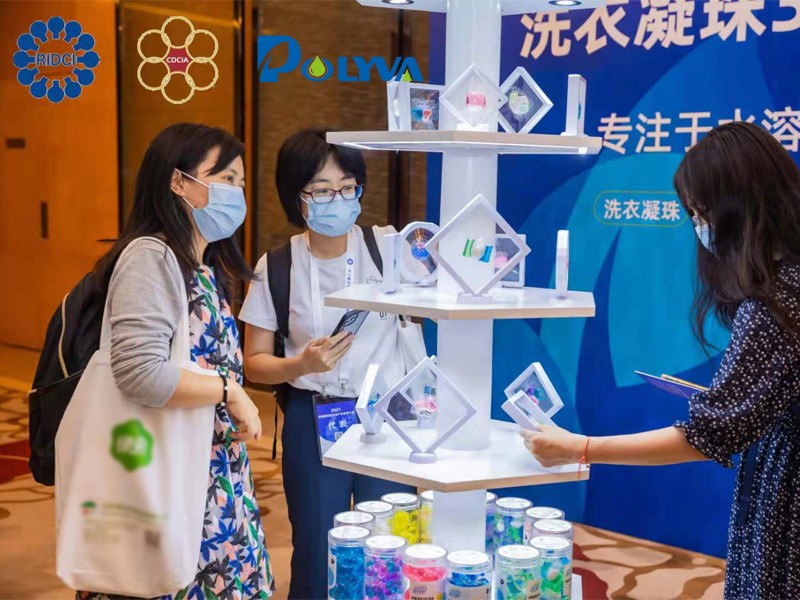 Submit successfully
We will review as soon as possible